No summer vacation for us!
With no May update you may have thought we were taking the summer off. Nothing could be further from the truth! While many are out enjoying the summer sun, we've been hard at work creating content for Verdant Skies.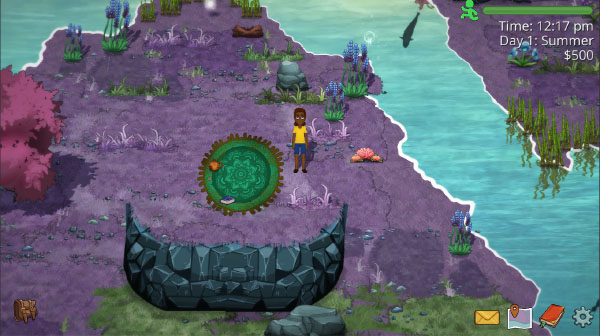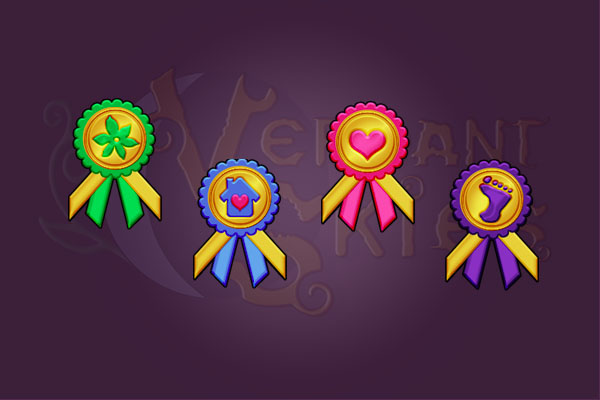 New Recipes, Award, and UI Art
Lizzy (@Pixilizi_Art) has been hard at work putting polish on much of the UI. She added some new vibrant colors to the old recipe icons, and created some new award icons that you may see popping up in the newly redesigned Achievements panel.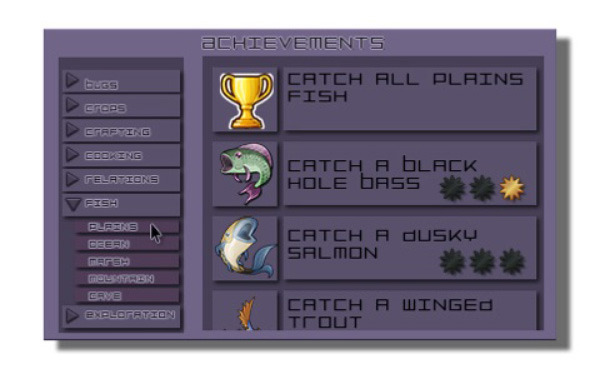 We are still considering some different approaches for the new panels. Here are mock ups showing off a couple of the possibilities we are exploring. Works still in progress!
The Science of Sound Design
The audio team for Verdant Skies presented the game at the Science Museum of Minnesota! Troy (@YellowChord) and Topher (@PhantomFreq) were asked to participate in an event called "Social Science: The Science of Pixar" and brought Verdant Skies to show attendees how sound can impact games and animation. They brought a variety of sound effects including footsteps, wood cracking, champagne bottles popping, and farts to demonstrate the effects that sound design can have on the play experience. It was easy to make switches in real time due to the software we're using for Verdant Skies. Wwise is an audio middleware program that allows audio professionals to make detailed changes to the sound while reducing the work for the developer. Players were wowed not only by the sound and music, but the gorgeous hand-drawn art, diversity of characters, and spear fishing.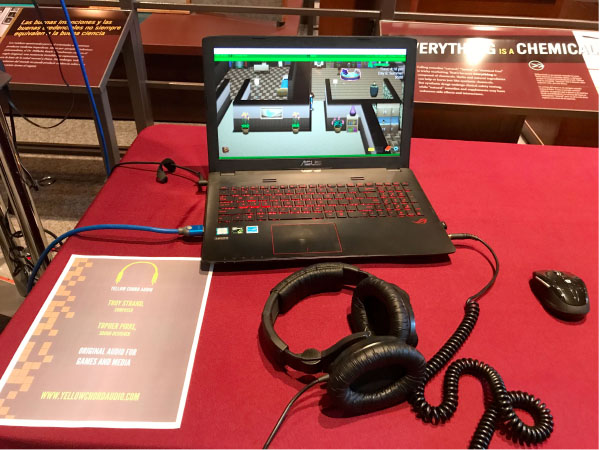 New Character!
Along with revisions to some of the events for our already announced characters, Beth (@BethKorth) finished the first few relationship events for our newest character.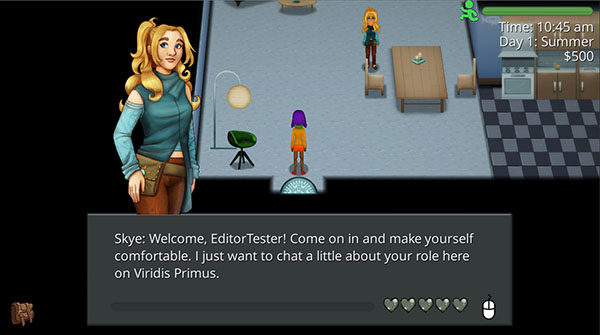 Meet Skye Miller
Despite being paid by Planetary Pioneers, Skye takes seriously her ethical responsibility to produce an unbiased narrative of the colonization of Viridis Primus. Her desire for an honest representation sometimes puts her at odds with Jade who would prefer a more positive spin on the colony's progress.
Programmer's Corner
There's tons of changes to report, as always! Over the last couple months, Andy (@kortham) has implemented dozens of changes. The most interesting change is that we now have cave fishing! He also improved controller support, and upgraded the AI for the NPCs so that they have more realistic wandering. To address a problem with NPC pathing, he made it so that the NPCs now favor walking on the paths, and the player will be unable to block the roads by constructing items.